---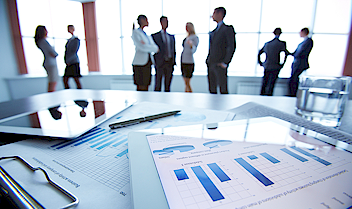 InvestManiacs. You may ask "Who are these guys? Why should I care about their opinion?" You shouldn't, it is not an obligation! However nowadays everybody is looking for comprehensive source of information and it is a good idea to know the opinion of the people ( InvestManiacs ) who have broad positive experience in trading during last 15 years.
InvestManiacs are working hard to provide you with everything you need to know about binary options and forex trading. That's why we've decided to build a website covering most of the topics related to binary options, forex market, broker reviews, successful trading strategies, signals and automated trading using binary option robot software.
We believe that our initiative will help new traders to avoid majority of the mistakes and issues related to high risk trading. In the same time, experienced traders will be amazed by new approach to the common things and it will help them to reach new business goals.
A couple of words about our intentions
InvestManiacs are eager to be the best source of valuable information related to binary options and forex trading industry by offering our readers the best possible trading strategies, analysis, guides and unbiased reviews of forex and binary options brokers.
It is important to mention that we are interested in your feedback. InvestManiacs take very seriously the feedback provided by our valued readers. Such direct communication is the key factor of making the whole process of their trade successful.
We are real maniacs when it comes to binary trading education. It is important to understand that the core knowledge of the markets, understanding of the whole trade process and the desire to succeed is the only right way to success in the long term on the field of binary options and forex trading.
Honest broker reviews is another really important core part of our editorial policy. We always test all the brokers by ourselves and this is typical approach to make the judgments which will be later published on InvestManiacs.Com.
You have to be sure - InvestManiacs will never stop to be the reliable source of information for the investors and traders in the risky world of binary options and forex. We will keep on providing you with the latest strategies, news, analysis and reviews!
More related articles:
We are glad to see you at InvestManiacs.com website and are fully aware about your right to stay completely anonymous while visiting any website. Your privacy during your visit to InvestManiacs.com...