---
Any software system which claims to be proven is worth taking a closer look at. Unfortunately, almost any system can claim this, proving it is a little harder!
Introducing the Binary IQ System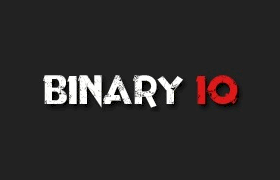 Even if you have no trading experience Binary IQ System will help you to generate high levels of returns on your investments; they claim a figure of eighty percent is normal. This is apparently due to the guidance you will receive from the experts running the software.
If their claim is true then the sign-up fee of $169.99 may appear reasonable. However, the fact that this is stated as possible, regardless of your trading experience; is dubious. It is also concerning that so little information regarding the company and its system is available. This suggests the system is simply another scam.
Concerns
To compound any concerns you have it is surprising how similar this software is to the Binary Today Secret system; which has already been shown to be a scam. It is essential to be aware that no system can guarantee rates of return; all investing involve risk!
It is also worth noting that the disclaimer on their own site emphasizes that the figures used are examples and they do not provide financial advice. This means that you are paying to register with an educational system!
Verifying the Binary IQ System
It is never as simple to prove a claim made. Whilst many binary systems work hard to provide this proof the Binary IQ system does not even appear to try. They simply state it is verified; but not by who!
Even the charts which show profits generated over the past seven years are dubious; the system has only been running for less than a year!
Cost of Service
As previously mentioned you can join for 'just' $169.99. There is even an option to get two licenses for $309.99. However, these only gains you access to the software. You will still need a broker account and to make a separate deposit with them; minimum amount required is $250.
This is a lot to invest in something that may simply be a Binary IQ System scam!
Conclusion
The system makes some impressive claims but fails to back these up with enough evidence. You will also be left feeling there are too many unanswered questions; the assumption must be that Binary IQ System is a scam. It is best to use a free alternative with a good reputation.
BEST BINARY OPTIONS ROBOTS
More related articles: