---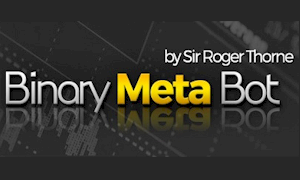 The appearance of more sites, software and options to generate funds through binary options trading is not surprising. Unfortunately for every genuine site which is created there are probably two or more scam ones. There are several warning signs which you should develop an understanding of. You will then be able to assess whether Binary Meta Bot, or any other system is a scam or not.
The Facts Regarding Binary Meta Bot
Returns of 88% are not unusual in the binary industry but they are at the high end of what you can realistically expect. Binary Meta Bot promises this level of returns along with a fully autonomous system. You can sign up to and download the Binary Meta Bot for free. However, it is important to be aware that many customers who have tried using this software have complained regarding the speed at which they have lost their funds and the inability to talk to anyone in customer support. Alongside this the brokers you are forced to sign up with are unregulated. This makes a convincing argument that Binary Meta Bot are operating a scam.
Using the Binary Meta Bot Software
If you look into this software you will find that a Sir Roger Thorne is reputed to have created it as a result of his intense knowledge of the binary industry. According to the presentation you can enjoy a 98% success rate with Binary Meta Bot; impressive by any standard and virtually impossible to realistically achieve.
This is the first red flag that Binary Meta Bot is not the legitimate firm it tries to sound like it is. Additionally there is no record of a Sir Thorne, although the person shown in the video has an uncanny similarity to someone who used to run the Binary App 810 scam.
The usual approach is required; sign-up with Binary Meta Bot, create a broker account; over which you have no choice and add your deposit. This is when the problem arises. You would expect the autonomous system to start earning you money; most traders do not. Those which do seem unable to access it!
Conclusion - Binary Meta Bot is a Scam
It is difficult to prove a firm is a complete scam. For this reason it is impossible to simply state Binary Meta Bot is as scam. However, there are much better systems out there which score better in the reviews; it is recommended you try one of these first.
BEST BINARY OPTIONS ROBOTS
More related articles: