Binary Options: power of buying and weakness of selling
---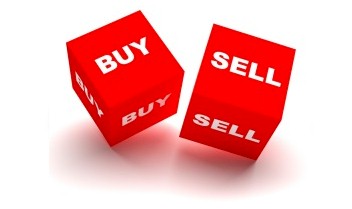 When trading binary options it is essential being able to predict where an asset price will move and how long it will move in that direction. Sometimes it is really difficult to predict, if it was easy, everyone trading in the markets would be rich. Those traders who are most successful usually like to trade using a set of some rules which they have formed on the basis of their own experience, listening to others talking about tested analysis techniques and seeing that other methods of prediction actually work. One principle which never changes is taking an advantage of a powerful move if you are able to see one.
The most dramatic moves take place when a bullish trend overtaking its previous highs exists or there is a bearish one which is tending to overtake its previous lows. If you know, a bullish or bearish trend exists when the market is increasing or declining. When working with binary options it is advisable to place call options when the market is strong and place put options when it is weak.
It is a risky thing to buy or sell at the market highs and lows. Any moment markets can reverse their trends because it is the nature of the market as well as the reason why the number of losers is almost the same as that of winners when trading. And that is the reason why many traders do not dare to trade near the points at which they think a market trend could change its direction.
There are some traders that do not agree with this theory. They think if a certain asset market was strong enough to get to its previous highs, there is no reason it will stop to continue its increase in the same direction. Those traders encourage you to buy and follow the trend as the asset is still in great demand.
The opposite situation can also be true if speaking about selling the lows and buying put options.
And that is the reason why it is important to learn how to identify those continuing trends through the use of flags and pennants when technical analysis is carried out.
More related articles: