Binary Options Deposit Bonus
---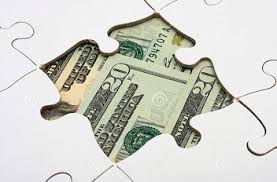 Trading in binary options can be rewarding, entertaining and frustrating; it can also be a challenge. To help you get started most of the binary brokers offer a binary options deposit bonus scheme which can really boost your initial funds.
A Binary Option Bonus Can Help
Despite the promises made by many of the binary brokers, it is not always possible to generate a quick profit. In fact, the best way to become a successful trader is through consistently applying a strategy and using money management techniques. One thing which frequently helps new and even experienced traders is the welcome, or deposit bonus.
Understanding the Binary Options Deposit Bonus
Whether you view the binary options deposit bonus as a gift, an incentive or even a promotion, the result is the same. You will receive an amount of free credit which you can use to trade and generate profit. Of course, you may wonder why there are so many binary options bonuses on offer; the answer is simple. There are over four hundred binary options brokers and all of them want your business. The bonus acts as both an incentive and a thank you for choosing to go with one of them. There are even some brokers who choose to offer more than just a welcome incentive. They will increase the bonus offer every day or add extra benefits in a bid to attract more customers. However, there is a point when the bonus becomes too good to be true. If you come across a broker offering a much better deal than its competitors then be cautious; they may simply be operating a scam.
No matter who you choose to create binary options trading account with, it is essential to read their terms and conditions before creating the account. There will always be a specific section relating to bonuses and this needs reading before you sign up.
On March 16, 2017, CySEC (Cyprus Securities and Exchange Commission) released a Circular (C194) called "Offering bonuses to retail investors". This circular reiterated CySEC's standpoint on bonuses and other trading benefits offered in the CFD and Binary Options Markets, as unfair and not necessarily in the best interest of the clients as required by the legislative framework. Therefore, such bonuses and trading benefits are not permissible to be offered by Cyprus Investment Firms.
Getting Your Binary Option Deposit Bonus
Although this benefit is sometimes referred to as a binary options bonus or welcome incentive, the word deposit is the real clue as to its nature and how you obtain it. You must create an account with your preferred broker and then deposit funds before you will receive the bonus. Most brokers give you the option to say no to a bonus; some will need you to request the bonus, whilst others will simply apply your binary options bonus directly to your account.
The amount you will receive will be directly related to the amount you deposit. In general the higher the level of your deposit the more likely it is that you will receive a one hundred percent bonus. There are even some binary options brokers who will offer a bonus without you needing to make a deposit; however you will need to read the terms thoroughly to ensure you know how to get any winnings out of your account.
There are several main types of bonuses:
The welcome bonus
As its name suggests this bonus is a percentage of your initial deposit and is offered as a welcome gesture.
Ordinary deposit
The ordinary binary options bonus is one which is given when you deposit funds. However, this is not a one off bonus; you will be eligible for it every time you add funds to your account.
No Deposit Bonus
This is generally only offered to potential new traders. You will receive a set amount of credit with which you can trade and create an account. You do not need to deposit any funds, although the broker obviously hopes that you will in the future and generate you own profits.
In a nutshell, any of these bonuses are designed to help the binary options brokers attract more customers.
More related articles: