---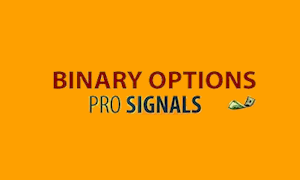 One way of new or experienced traders improving their chances of success in the financial markets is through the use of automated trading software. These are designed to detect signals and trade on them for you; generating profit whilst you are busy dealing with other things. However, not all are genuine opportunities. Is the Binary Options Pro Signals a scam?
The Facts About Binary Options Pro Signals
This firm has a well established and laid out website which promises returns of up to 88%; all you need to do is add $250 to a broker account and watch the money roll in!
However, there is a charge for using this service. You can either pay just $14 for a two week trial or $97 every month. This increases the probability of the Binary Options Pro Signals being a scam; particularly when you consider it seems impossible to contact customer support.
Perhaps one of the biggest issues is the promise from Binary Options Pro Signals that you can earn thousands of dollars on a daily basis. This is normally only something experienced traders or those prepared to invest high volumes of funds, can hope for. There is a sixty day money back guarantee but there is no record of a trader ever having received this; despite many having asked for it.
Understand how the Binary Options Pro Signals Works
You will need to create an account with Binary Options Pro Signals and one with the broker they suggest. You can then add your initial funds and pay Binary Options Pro Signals for either the fourteen day trial or your monthly membership. The software will then locate trades and invest on your behalf. Theoretically you can then see a profit and withdraw it in due course.
Unfortunately most traders have reported a lack of earnings and an inability speak to anyone about these issues.
Conclusion
It is impossible to say for certain that Binary Options Pro Signals is a scam. However, all the indicators point to this being the case. Any trader would be advised to use an alternate system.
BEST BINARY OPTIONS ROBOTS
More related articles: