---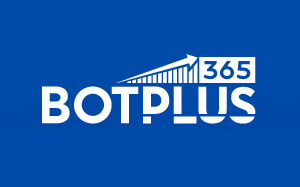 This is one of many new auto trading robots to appear on the binary options scene. Bot Plus 365 offers an autonomous trading experience. Unfortunately the software, which has recently been converted from Italian to English, trades under a variety of names. All of them have the same issue; they use unregulated and unlicensed brokers who are generally recognized as being after your money.
A perfect example is Mobile Binary Code which as an uncanny similarity to the Bot Plus 365 scam. Reading this is the first step to avoiding the Bot Plus 365 scam and others like it.
Bot Plus 365 Software
The first thing you will come across on their site is a video. The purpose of this production by Bot Plus 365 is to convince you that it is not only possible to become a millionaire; it is something you can do with ease. This only should serve as a warning symbol regarding the Bot Plus 365 scam. The following facts also confirm this:
Creating an account involves choosing a broker; it is essential to have one to connect to the Bot Plus 365 autonomous software. However, the brokerage you will found yourself signed up to is a scam, they exist but they are not interested in providing you with a fair service.
It is also worth noting that there are no details on their site regarding how to contact them; this will undoubtedly make it impossible to withdraw funds or have any questions answered.
Reviewing Bot Plus 365
The opening screen of Bot Plus 365 is identical to that which you will see on a multitude of other scam sites; predominantly those which promise you extreme wealth little effort. In fact the Bot Plus 365 scam is so obvious because it is missing these fundamental requirements:
All auto trading robots should allow you to choose your preferred brokerage and they should offer a good range of approved and licensed ones. You should also be able to decide the highest; or lowest number of trades you would like to place each day and provide a means of regulating you losses. Ideally, a good robot will also provide information regarding which part of the market it is using in its calculations.
Unfortunately the Bot Plus 365 scam is evident by its lack of characteristics. All you can do is turn it on or off.
Know Your Broker and Avoid Bot Plus 365 Scam
It is a worrying, yet confirmed fact, that ninety percent of the brokers currently offering their services are actually interested only in scamming you. One of the easiest ways to look genuine, although they are not, is to have a business address and even a phone number in the United Kingdom. However, if you check, you will see that the phone number is false and the address is merely a post box. The actually address belonging to the firm will be somewhere where there are currently no binary regulations. The Bot Plus 365 scam falls into this category and should be avoided.
It is perfectly possible to successfully trade without using Bot Plus 365 or any of the automated systems. All you need to do is look at the review sites to locate a genuine broker.
Should you wish to avoid the Bot Plus 365 scam and use a robot then Binary Options Auto Trading or BinBot Pro are both worth a closer look. As well as being linked with a variety of legitimate brokerages they offer an excellent range of options to individualize your account. These include reverse trading and demo accounts.
BEST BINARY OPTIONS ROBOTS
More related articles: