---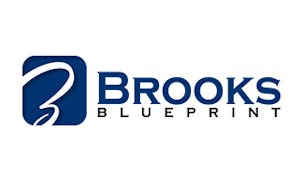 Deciding to trade in binary options is the first step in generating a secondary or replacement income. However, other factors mean that many people are unable to dedicate the time that they wish to. Instead, a common solution is to use the services of an automated trading robot such as the Brooks Blueprint software. However, many of these systems are simple scams. It is essential to know the facts before you start trading and cost yourself a small fortune.
The Brooks Blueprint Scam
Some of the most enticing sites make impressive promises and seem to make an excellent case for using their services. However, despite a good promotional video you will want to avoid the Brooks Blueprint scam. The following is some of the most obvious issues with the service they offer:
They claim you can generate an income of between $7,000 and $28,000 a day. Whilst this will be very inviting to many people it is effectively impossible; especially if you are dealing with a starting deposit of just $250.
False promotion is also possible when the automated software service advertises themselves as being affiliated or recommended by a variety of sites. Unfortunately the websites the Brooks Blueprint scam list do not actually exist!
Brooks Blueprint Brokerages
Every automated firm needs to link with a brokerage to complete the process and allow the signals to trade on your behalf. However, it is important to be able to choose the account yourself. The Brooks Blueprint scam does not give you this option; they will simply assign you a broker. Unfortunately, although there are a few licensed brokers associated with the Brooks Blueprint software you will be assigned an unlicensed one. This is a high risk approach to trading and one which you should avoid if possible. The Brooks Blueprint scam relies on your registering with an unregulated broker. You will see your money disappear quickly!
The Brooks Blueprint Software
It is essential to review what ability you have to adjust the settings when creating any trading account, especially one with an automated trading robot. You should be able to adjust your trading preferences, your money management and a host of other options. Unfortunately the Brooks Blueprint scam only allows you to adjust the amount you wish to trade with. This lends credence to the idea that the signal generator associated with the Brooks Blueprint scam is simply random and not based in a complex algorithm.
Before committing to the Brooks Blueprint software it is advisable to look for a regulated and licensed broker and trade yourself. Failing this it is essential to review the automated trading systems being offered and select one such as Option Robot which is respected and even offers a demo account.
BEST BINARY OPTIONS ROBOTS
More related articles: