---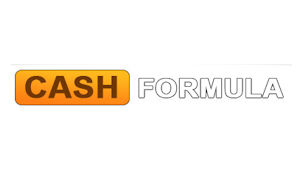 Once an industry such as binary options has become established there will always be those who seek to gain from others. In fact, it is easy to be scammed by one of these dubious firms; there are simply too many to keep track of and more arriving every day!
The CashFormula software was designed by Professor Drew Cummings and Tim Stafford. It is reputed to offer a 70% success rate, but is CashFormula genuine or simply a scam?
CashFormula – The Basics
The win rate may be an impressive 70% but the returns rate of 86% is even more impressive. The CashFormula software is free to access and can be left to run autonomously. However, you will need to fund a trading account with at least $250 and trade on faith. CashFormula does not offer any proof of the declared profits and it is difficult to trace the origins of this software. Whilst it may not be a CashFormula scam; it is worth considering.
Understanding the CashFormula Approach
Like many of its dubious counterparts the CashFormula claims to have found a flaw in the markets which their algorithm can locate and use to generate impressive profits. Certainly the purported origins of the CashFormula algorithm are a stretch of the imagination. The story relays the information through a variety of parties; the original having stolen it. The end result is that you are either using illegal software and will be in trouble with the law or that the entire story is a hoax; leaving you to deduce CashFormula is a scam.
The CashFormula Guide
The CashFormula algorithm is supposed to work by tracking the waves of movement in the markets. Trades are made at the top and bottom of each wave enabling you to generate as much as $20,000 in returns within just twenty four hours! All you need to do is register with CashFormula, fund your account and hope it is not simply a CashFormula scam.
The lack of genuine information and the extreme promises are enough to send anyone running in the opposite direction. It is likely the CashFormula is just a scam and your money will be better invested elsewhere.
BEST BINARY OPTIONS ROBOTS
More related articles: