---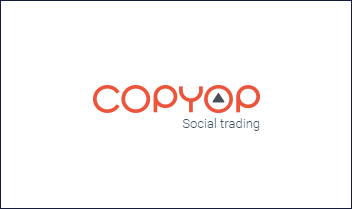 It is difficult to find a fresh approach in the highly competitive world of binary trading. There are over four hundred brokers, all of which are searching for the best way to attract more customers and offer a better service. Almost every broker offers a range of incentive schemes, high rates of return on your investment and even options to close trades early or regain funds via a cashback scheme. Coming up with a new approach is not easy!
Thankfully, Anyoption, who currently operate the world's largest binary brokerage, has created something new and excited by launching Copyop in 2015. The premise behind this new dealership is simple, instead of studying the markets, analytical charts and testing different strategies, you simply trade using social options. This is an option which is slowly being encompassed by traditional binary brokers; however, Copyop takes it a stage further. In addition to providing information regarding the most successful binary traders and the trades they undertake, they will allow you to copy their trades. The assumption behind the new style of trading is intended to provide you with access to people trading in binary options for years who have developed their own system and strategies which work. You have the option to mimic their trades to make successful trades of your own. Although other brokers offer a social tracking ability, this is the first website which is dedicated to social trading.
Getting Started With Copyop
Because this site is owned by Anyoption it is possible to link to it from your Anyoption account. This can provide you with access to a range of bonuses which may not be available to customers of Copyop. The other way of creating an account is to simply visit the Copyop site and sign up. The two sites are linked which allows the funds to be used on both websites. You must select a currency when you first create an account; this currency will stay the same for your account and all funds will be transferred back and forth in this currency. Currently you must select either USD, GBP or EUR.
A surprising feature of this account is that you do not need to deposit any funds before you can access the site. This provides you with the opportunity to assess which traders are being followed, their success rate and even assess what other features are included in the website. Of course, once you have created an account you will be requested to deposit funds and start trading.
Picking a Trader
The great thing about this site is that there is no restriction on who you can copy. Others can even copy your success! The only apparent restriction is that no one can have more than one hundred followers; these are obviously the most successful traders. It is possible to simply watch a trader and not copy their trades; this is useful when you are evaluating the system and the success rate of various traders.
Although you will be able to trade at exactly the same level as the trade you are copying the rate of return is usually marginally lower. This is effectively the cost for using the site. What is even better is that you are able to trade on commodities, stocks, currencies and even indices. The fact that the people you are watching and mimicking are real should be enough to inspire confidence in your trades; they are risking just as much, if not more than you.
Finally, once you have chosen your preferred trader you will have to decide whether to place automatic trades or to do them manually.
Potentially the most difficult part of choosing a trader is knowing whether you have got a good one or a lucky one. You can search for traders who have high success rates, or ones which have recently traded successfully. The site will tell you the nickname of any trader, when they joined the site, where they are based and give them a percentage according to their risk factor. You can also see how many people are watching them and how many are already copying their trading style. Impressively, the site provides a range of other information, like the success rate of the trader, how long they have managed to make successful trades for, the average number of trades they complete within a set period; such as a day and a breakdown of the assets which they have traded in. Perhaps most importantly you can see their most recent trades to assess their style and current success rate. Of course, this would be more beneficial if you had a bigger history of trades.
Controlling Binary Options Risks
You may choose to follow a trader who is placing thousands on each trade and is operating outside your comfort or affordable zone. This is not an issue; when you choose to follow a trader you will need to confirm several facts. These include the level of trades you wish to copy, how much you wish to invest on each trade and even which assets types your prefer to trade in. Of course, having a fixed level of investment means that your trade will never return the same amount as the trader you are following. However, this is an important criteria as you must control the risks you expose your funds to.
It is even possible to select only high volume trades; this would be on the assumption that traders who invest large sums of money are more confident in the trade than those who are consistently placing low level trades. A logical approach is to watch the various traders and find their strengths and weaknesses; you will be surprised at how much this can help you decide which trades to copy and which not.
It is worth noting that there is no charge to sign up with Copyop; you can even complete one withdrawal a month without any charge.
It is possible to link Copyop with your Facebook account, however, this would mean all your trades, including investment and returns values are displayed. This may not be something you are comfortable with.
Copyop Customer Service
This firm can only be contacted via their online form or an email; this is certain to reduce the speed of your response. In fact, on average it can take a couple of days to get a reply. When you do receive a response it is professional and helpful. There is also a commonly asked questions section on the website which may assist you when looking for answers.
Conclusion
This is a new approach to trading and makes it a viable option for those who do not have the time to study the markets and pick the right trades. It can also make a useful accompaniment to your usual trading account. The major advantages of this type of trading include not needing to analyze assets, being able to trade without knowledge or experience, a good range of traders to follow, it is confidence inspiring as you are copying traders who are risking their own funds, and, it is easy to use the site and follow the simple instructions. Of course, the site and facility could be improved with a demo account option but it does present a valid opportunity to trade successfully in binary options whilst learning the necessary skills.
TOP BINARY OPTIONS BROKERS
More related articles: