---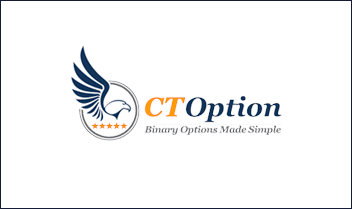 This broker has been established for several years. It first started trading in 2013 and is unique within the industry as opts a personal approach; starting with an introductory letter from the creator of this brokerage. This personal touch is exceptionally rare within this industry. The broker works to the motto "Binary options made simple". The firm already has traders registered with it from over ninety countries around the world and has achieved an excellent level of feedback.
The brokerage is based in The Grenadines although it maintains an office in London. It is one of the rare brokers which are able to accept US traders. The site operates using the established Panda soft-ware which has resulted in an exceptionally easy to use site and also features an option to follow the most successful traders and either copies their trades manually or automatically; this part of their service is known as social trading and is rapidly growing in popularity.
The Panda software is one of the leading systems in the binary market; it can and usually is customized to fit the needs of the broker. Panda provide many financial based systems to a variety of brokers both in and out of the y markets. They pride themselves on offering the best possible solution to your needs; this includes the ability to view your account and trade via a mobile. This ensures you never miss a trade opportunity.
Features
In a bid to ensure any trader can access the system CTOption has provided a wide array of payment options; including Visa Cards, MasterCard and wire transfer. Any withdrawal is completed within twenty four hours. To maximize your opportunity to make successful trades here are a limited number of possibilities; although all the four main categories are represented.
Whether looking to trade in stocks or currencies you can be assured of finding the right trade; you can choose from standard price direction to repetitive trades, or price touching. You can even choose to trade within set boundaries. Returns are generally in the eighty to ninety percent range and you can even regain five percent of some trades which end up out of the money. Perhaps one of the best features offered by this broker is the demo account. This provides a fantastic insight into trading or an opportunity to practice new strategies before investing your own funds.
Alongside this there is an excellent range of educational materials and a welcome incentive which can be as much as thirty percent of your initial deposit. The site is easy to use and easy to find your way around; almost all features are exactly where you would expect them to be. You are also supported by an excellent customer advice centre which is available most of the time via email, phone or even through live chat on their website. The customer advisors are extremely friendly; knowledgeable and eager to help you make the most of your trading experience.
CTOption Account Types
In keeping with most brokers, there is a $250 minimum deposit amount; this can be completed via any of the payments listed and the level of your deposit will dictate the account type you end up with. There are three main account types; the mini includes deposits up to $499, whilst the Executive supports any over $1,000 and up to the limit of $10,000. Any amount between these two figures will qualify you for a standard account.
Perhaps one of the best features which any broker can offer is the demo account. This provides you with the option to simply practice using CTOption's software, or, you can use the account to test out new strategies without any risk.
It is useful and reassuring to know that all clients' funds are securely placed with a bank in Singapore.
CTOption deposit and withdrawal options
Although many traders choose to pay via debit or credit card, there are a few who prefer wire transfer or digital options. In fact, CTOptions has one if the most comprehensive list of payment options for any broker. This list includes Neteller, Bitcoin, WebMoney, Abaqoos, EPS, MisterCash and a whole host more!
Once your ID has been confirmed a withdrawal request will be processed within twenty four hours; your first one is free and subsequent ones have a small charge.
CTOption Education Centre
To get the most out of this broker and binary trading in general it is essential to regularly consult the vast array of educational material available. These items will help with understanding how to trade and how to read the variety of analytical charts. It is also possible to engage in some personal training and utilize the knowledge and skills of this professional team.
CTOption Support
The customer service advisors are all extremely friendly and knowledgeable. They can be reached via email, the phone or even the website on the live chat option. Between the customer service team it is possible to receive support in eight different languages. The team perfectly complements the offerings made in the educational centre.
CTOptions may have only been on the scene for a few years but they have already established themselves as a reliable, efficient and fair brokerage. The range of features can be quickly mastered and assist you in placing successful trades.
TOP BINARY OPTIONS BROKERS
More related articles: