---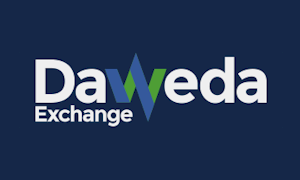 The Daweda Exchange is a fairly new addition to the options market. However, this should not put you off looking into the services further. Alongside conventional trading options you will find the Daweda automated trading scheme; this has an impressive range of assets and even offers a 100% rate of return.
Discover Daweda Exchange
Your first look at the Daweda Exchange site will instantly set you at ease. It is designed to be easy to navigate and there is several customer support staff to assist you with any question you have. One of the biggest advantages of this platform is the fact that it is maintained on the internet. This means no time wasted waiting for the program to download, or update. It also dramatically decreases the chance of viruses infecting your computer. Internet based software is also exceptionally easy to access from a variety of different sources; including your tablet and even your smartphone; an app is available for Android phones and iOS.
The trading platform used by the Daweda automated trading system has been created specifically for it. The aim of this was to ensure all the features you needed were instantly to hand whilst providing a range of dedicated features. One click is enough to start the Daweda automated trading system working. This is where the real benefit comes in. Many trading apps will generate funds via commission from the broker. Your losing streak is a winning streak for them. However, Daweda Exchange works by charging you $.50 for every completed contract; their interest lies in earning you're a profit to ensure you keep trading!
The reason this is possible is because you are not trading with brokers; you are trading against other traders; this means you can enjoy high levels of return which can be agreed before you enter any transaction. The rate of return is as high as 100% and there are even monthly rebates.
Perhaps even more importantly is the fact that Daweda Exchange is licensed by CySEC, offers twenty four hour trading and has some of the best customer service in the industry.
Unfortunately, at this time US based traders are not able to use this software.
The Daweda Exchange Order Book
This is a fundamental part of the whole process. Daweda Exchange operates through trader to trader deals. The order book allows you to register the trades you would like to undertake. If anyone agrees them you will be charged the commission fee; if the offer is not taken up no charge is made. The Daweda Exchange order book also offers you an opportunity to see all the activity which is currently taking place.
Hedging with Daweda Exchange
The art of hedging is to place two opposing trades which should both have sufficient profits to cover the cost of both trades. A small profit may be earned as well. This is an excellent idea in a very volatile market. Daweda Exchange will allow you to place any trade with another trader; providing you can find someone to take it. It is therefore possible to hedge your Daweda Exchange account at any time
Daweda Exchange Extras
You will also be pleased to note that Daweda Exchange offer a 100% return for any funds generated through trades which result positively. There is also a Daweda Exchange monthly cash back scheme; the more trades you place in a month the higher the amount of funds credited to your account.
There are a range of methods available to add funds to your Daweda automated trading account; bank transfers and credit cards are generally the safest and most popular options.
The excellent customer service offered by this firm can be accessed via live chat, text message, email and even your phone.
Conclusion – Is this a Daweda Exchange scam?
Far from being a Daweda Exchange scam, this system is designed to provide the best possible opportunity to all its traders. Whether you wish to use the Daweda automated trading system or stick to the manual option; you will be glad you chose the Daweda Exchange. It is well put together and caters for new traders and advanced one.
BEST BINARY OPTIONS ROBOTS
More related articles: