---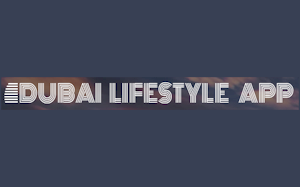 You may have heard or already experienced the system known as Dubai Lifestyle App. The general consensus states that this should not be considered a genuine offering. Instead of providing fair opportunities to generate returns it is simply operating to remove your hard earned cash. The Dubai Lifestyle scam has operated from mid July 2016 but, despite negative reviews and feedback, they are still attracting new customers!
The issue is only partially due to the fact this scam is continuing to run; it is in ensuring that all potential customers are aware of issues with the Dubai Lifestyle app and know to stay away; it is not providing the opportunity it represents.
Reviewing the Dubai Lifestyle Scam
Any experienced binary investor will quickly spot the warning signs regarding the Dubai Lifestyle app. Unfortunately, the target of this firm is those which are new to the market and looking to generate good returns on their investments.
Perhaps one of the first warning signs that anyone looking at the Dubai Lifestyle app should see is the apparent request for Beta testers which is plastered along the start of their webpage. In fact, this is designed to get your interest; you may start to believe you are testing a revolutionary new system. Unfortunately the truth is that you will be falling for the Dubai Lifestyle scam. Once you have given them your funds the attitude will quickly change!
There are many reports that the Dubai Lifestyle scam is so intent on obtaining your capital that they will post warnings when you attempt to leave their site. These will emphasize the amount of funds per day you could be missing out on. However, their claims are extremely exaggerated; no autonomous trading software has yet managed to turn a deposit of $250 into over $5,000.
Understand the Difference between a Real Company and the Dubai Lifestyle Scam
It is important to understand the basics regarding how genuine auto trading systems works; this knowledge can then be applied to any system you are considering. In the case of the Dubai Lifestyle app this will quickly cause you some concern:
Once you have connected to the Dubai Lifestyle app you will note that it is not possible to turn it off. It will run instantly and keep going; rapidly depleting your funds. A further indication of the proof of the Dubai Lifestyle scam is the lack of ability to set any personal options. You have no control over what trades are made or where your money goes; the robot has complete control. I effect you have lost your money the moment you deposit it!
There are many people who are fooled by the Dubai Lifestyle scam every day. Unfortunately it is virtually impossible for any of these people to reclaim their funds. A further vindication of the fact they are a dangerous firm to connect to is given by the fact that the brokerages they link with are unregulated and unlicensed.
Deciding to participate in the competitive and genuine opportunity provided by binary options involves researching the right brokerage; they should be licensed and regulated by the country they are based in. They should also be legally allowed to trade in your country of residence. Alongside this if you wish to you an autonomous program it is best to go with one which has favorable reviews and is linked to a reputable broker. There are many sites online which will advise you which are the best autonomous software and the most popular brokers. These sites and individual reviews are valuable resources to ensure you are not taken in by scams such as that offered by the Dubai Lifestyle app.
BEST BINARY OPTIONS ROBOTS
More related articles: