---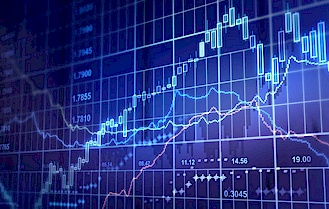 If you take the first part of the two words 'foreign' and 'exchange' then you will come up with the term 'Forex'. It was created in response to the increased interest in the potential for making returns from the movement of currency. The Forex is the marketplace where this occurs. People who trade in this marketplace are making money by buying and selling currency, using the fluctuations in currency to make a profit.
Forex is relatively easy to access and is can provide a healthy profit for anyone wishing to trade in currencies. They are always traded as a couple; as the rates change, the relationship between the two selected currencies will change, and provide an opportunity to make money.
How to Start Trading in Forex?
To get started you will need to choose a broker, you should opt for one with a good reputation which has been established for a reasonable period of time. You will then need to create an account with them. Ideally your broker will provide a demo account to allow you the opportunity to practice before you trade for real. You will need to pay in a deposit before you can start trading.
When choosing Forex broker you should ensure they are registered, this will give you some protection if the brokerage fails for any reason. You should also consider how easier it is to contact your chosen broker. This may be important in an emergency. Remember the broker you choose will have your money, if you have any doubts, choose a different one.
Automated Forex Trading
It is possible to use automated software which will allow you to experience the market and helps you decide whether a trade is viable or not. This can be particularly helpful when you are just starting out and may be unsure about when to invest and when not to. You can tell the software your risk tolerance and it will trade for you. However, this does take away from your ability to feel the market movement and react accordingly; it will also not help you develop in the longer term.
Forex Demo Accounts
If your broker offers a demo account then you should use it. Not only will it provide you with an opportunity to experience the market without risking any of your own capital, it will also help you to develop a feel for the software and where all the controls are positioned. You can even use the demo account to try out different strategies.
Transaction Basics in Forex Trading
Every transaction involves two currencies. In a sell situation the first currency is the one you are selling and the second you are buying, if you are buying the pair then the first three letters represent the currency you are purchasing and the last three represent the one you are trying to get rid of.
Longs and Shorts in Forex
This simple refers to the direction of your trade. If you believe your pair will increase in value then you are in a long position, if it is likely to decrease you are in a short position. This effectively sums up the two methods of making money when trading currencies.
What is Leverage?
This is the term used when you buy something without using your own funds. When trading on the Forex your leverage is likely to be funds borrowed from your broker. This can increase your ability to make a good return on your trade, but it also increases the risk of losing funds.
Interest Rates
If you have used leverage to support your trades then you will have already encountered the concept of an interest rate; essentially a charge for using someone else's funds. It can be used to increase your profit when trading currencies. This is because as the return rate on your investment increases so does the interest rate on any invested currency. Your return can, therefore, increase by the additional interest rate. It is even possible to specifically purchase currencies with low interest rates, hoping they turn into currencies with high interest rates.
Stock Market and Forex Correlations
Every currency pair has a correlation attached to it. The Forex uses a number between plus one and minus one. The closer two currencies move together the closer their number will be to plus one. In effect if two currencies copied each other's movements exactly they would have a correlation of plus one. Knowing the correlation will help you to predict what a currency pair will do.
Trend
This is simply the general movement of an asset, whether upwards or downwards. The trend can be short or long term depending on what information you need to assess your impending trade.
Support And Resistance
The lowest price point for a specific currency is known as the support and the highest is the resistance. Once these are established it is unlikely that a currency will move outside of these points; it can therefore be used to help decide when to trade.
Moving Averages
The price of any currency fluctuates all the time; these small movements are not useful in identifying trends and deciding when to trade. Taking a moving average allows you to see the general price movement of currency. You can use a simple moving average which takes price and periods into account, or, you can use the exponential moving average which involves more factors and is generally faster at reacting to price changes in the market.
Basic Trend Trading Strategy
If you decide to trade currency in line with Forex market trends you will need to monitor specific assets and identify when they will be moving up and down. This can be aided with technical analysis and will help you decide the right time to trade.
Managing Risk While Trading in Forex
Any kind of investment and market trading carries risk. It is essential to identify your risk before you start trading. You should always analyze an intended trade and understand what you could lose before you commit to the trade. There will be times when your trade does not go to plan and you experience a loss. If you have already assessed your probability of losing and avoided taking any unnecessary risks then you know you have done everything you can to protect your position. Should you fail to manage your risks you may quickly find yourself losing funds.
More related articles: