---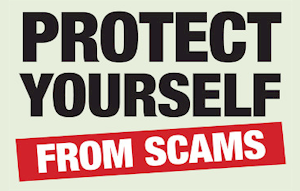 With the growth of the binary options market, it is inevitable that some of the binary options brokers who attempt to attract traders are using less than savory practices to entice new traders to deposit funds into their account. While regulatory bodies have helped to stem the growth of these kinds of companies, there are still some business practices that can hinder traders from operating successfully within the market.
It is important to note, however, that losses in the binary options market do not always mean that there have been binary options scams employed. In some cases, traders start to invest before they recognize and appreciate the kinds of risks associated with their traders, which can lead them to lose money.
But there are some practices used by binary options scam brokers that can actively seek to hide the risks associated with trading. Here's what you need to know to trade in binary options, while minimizing your levels of risk.
Possible Pitfalls for Traders via Binary Options Scams
Most often, the term "binary options scam" is applied to a broker's practices when they fail to adequately express the conditions or risks associated with their operations. Whether this is due to advertising that is unclear, lofty promises, or conditions that make it difficult to remove money from a trading account, it can be helpful to know what kinds of things you need to watch out for as you pick out a potential brokerage partner.
Blacklisted Binary Options Scam Brokers
The explosive growth of binary options has meant that there are a good number of brokers being added to the marketplace every year. In most cases, these brokers are high quality and serve their customers well. In others, however, there are some binary options brokers that are less than optimal in their services and could even be called binary options scam brokers.
Annually, the AMF reports on the number of brokers who have been blacklisted. While this number has seemed to grow, a number of the members of the list are no longer active in the marketplace.
It is true, however, that there has been a rise in the reported complaints from traders about some of the brokerage services offered in the European Union, in particular.
Avoiding Binary Options Scams
Here are some of the best ways that you can watch out for potential scams in the binary options marketplace:
Monitor the Advertised Claims of Binary Options Brokers to Avoid Binary Options Scams
One method that binary options scam brokers use to entice customers is to make the risks of the market seem less than they really are. This approach is used particularly on traders who have not been active in binary options previously. In particular, traders need to watch out for brokers who make unrealistic promises about the number of trades that new traders will win, as the market is never guaranteed.
In a number of blind tests done with brokerage services, the potential risks of binary options were downplayed. In some instances, the advice offered by the service's market experts were actually designed to cost the trader money in unsuccessful trading practices.
Exaggerated promises about the potential returns of binary options are also abundant as a binary option scam. When these kinds of practices are used to attract new customers to a brokerage service, they can adequately be classified as a scam.
Do Due Diligence on Potential Binary Options Brokerage Partners
Some of the newest traders to the binary options market are brought in through a cold-call marketing scheme in which a deposit is elicited and false promises are made about the potential impacts, benefits, and risks of the trade in question.
As is true of any kind of investment, it is never wise to offer information or put down money for something solicited over the phone, particularly when you have no background in working with the company in question.
The same approach is sometimes utilized over email. When brokers purchase information from sellers to cold-call for leads, it can be a sign that they will not protect your privacy well. In many cases, the information that they use to contact you has been gathered in an unsavory way.
When a binary broker has approached you uninvited, it is usually a sign that they will not protect your information and your privacy in the way that a legitimate service should. Instead of responding to an instant offer over the phone or through email, always make sure to research any potential company that you consider working with to have the chance to read reviews and carefully consider the risks and benefits of a partnership with that particular broker.
Binary Options Scams Often Involve Vague Terms
A number of binary options scam brokers use intentionally vague terms and conditions to confuse their traders, making it more difficult to withdraw funds from their account without reaching astronomical limits.
Some of the brokers who use these kinds of tactics have been very smart about the way that they hide their terms, using practices that are not strictly against the regulations, but that intentionally seek to harm the ability of their traders to withdraw funds from their account.
The best binary options brokers out there work hard to make sure that their customers fully understand the limits placed on their accounts. When in doubt, seek to operate a demonstrational account before you place real funds with any given broker. The most important terms to review are any that surround the withdrawal process. Examining withdrawal limits, methods, and terms can save you a lot of hassle in the long run.
Offering Mentors to Encourage Shady Trading Practices
While some of the best brokers out there provide customer care managers and mentoring sessions, there are also several prominent scams that make use of these supposed mentors to encourage traders to develop strategies that will cost them money in the long run.
You should never partner with a broker that seeks to trade on your behalf, as it is important to maintain complete control over your funds at all times. Always remember that the broker works in their own best interests, not necessarily in the interests of their client. In most cases, money managers have to be licensed to handle client funds, which many brokers are not authorized to do in the same manner.
Excessive Use of Bonuses with Extreme Limits
One of the most common binary options scams happens in the form of bonuses. Most of the brokerage partners out there offer some kinds of bonuses, which is not a problem in and of itself. However, when the conditions surrounding the withdrawal of these bonus funds is left vague or unexplained, it can make it extremely difficult to access the funds in question. Some of the regulatory bodies that have had to content with the problem of bonuses have recently begun to require that traders give their permission in writing for bonuses to be applied to the account.
Another scam to watch out for is when bonus rules are applied to standard funds placed by the trader into the account. In some cases, brokers do not count lost trades against turnover rules, while they count all profits as coming from bonuses, which can make it harder to reach minimum withdrawal limits on bonus funds.
Limiting the Ability of Traders to Withdraw Funds
Of all of the binary options scams that exist today, this is potentially the most devastating to traders. Please note that it is valid for a broker to require identification from traders prior to approving withdrawals, but the process should not take an excessive amount of time.
In some of the worst cases, brokers have suddenly disappeared and stopped offering customer support to traders once a withdrawal request is placed. Other times, there is a sudden introduction of new withdrawal terms or a requirement for additional deposits placed upon traders before withdrawals can be processed. Many times, binary options scam brokers are simply trying to wait out the trader, in hopes that they'll abandon withdrawal attempts.
Any brokers that attempt to persuade you to leave all of your funds in the account should be treated with extreme caution. In most cases, it should be fairly easy to access your profits at any time.
Other Notes About Binary Options Scams
Most of the binary options scams that are prominent today are able to be successful because so many traders fail to do their own, independent research on companies before partnering with them.
When possible, try to verify the claims of brokers that you are considering partnering with, matching them against customer reviews, and opening up a demonstrational account to monitor the company's terms and conditions in real-time operation.
With a little bit of time and energy, you can find and work with a high quality broker, avoiding the worst of the binary options scams that are out there.
TOP BINARY OPTIONS BROKERS
More related articles: