---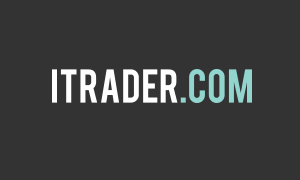 If you are interested in investing then it is worth looking at what the ITrader platform has to offer. You may ask if this is simply an ITrader scam; however, the firm is registered with CySEC and has built a good reputation for supplying top financial trading options to a wide number of investors round the globe.
What is ITrader?
Put simply, ITrader is a web based application which will give any trader the opportunity to trade on the global stage. It is completely internet based; ensuring there is no time wasting downloads or updates. The ITrader system is incredibly easy to navigate and provides a wide array of information via a selection of charts. You can even monitor what other users are doing; in case you feel your best option is simply to copy them.
The ITrader Metatrader 4 Option
ITrader is one of the few financial platforms committed to Metatrader as it has been recognized as providing an advanced system of trading for anyone who wishes to take their trading to a higher level. The ITrader system is designed to cope with this and even present you with options that you would not receive with other systems.
It also allows access to a wide range of analytical tools; used correctly you will be able to accurately assess the market and locate the best trades; with the most potential to generate a high rate of return. This will remove some of the uncertainty associated with financial investing.
Go Mobile with ITrader
You will also be pleased to know that the ITrader app is designed to be accessed from any device. The fact that it is web based aids greatly with this. Whether you are sat at a desktop, with your tablet or even on a smartphone; you will be able to access ITrader and complete your transactions. In addition there are dedicated apps for Android and iOS.
Benefits of ITrader
ITrader has built a good reputation and is not an ITrader scam. In fact, there are many positive advantages to utilizing this system
There are strict protocols in place which ensure your funds are protected by the highest and most advanced security currently available. ITrader has firewalls, encryption and some of the best specialists working for them. They also keep all client funds separated from the business funds; ensuring you would get your capital back if the worst happened.
ITrader is also interested in giving you the best opportunities possible. They provide regular updates of the financial markets; this ensures you know when a trend is forming. They also provide a good range of assets which should ensure you can always find something to invest in. You can even leverage your funds to generate bigger returns; you should know what you are doing before you undertake this option.
As a member of CySEC, ITrader works hard to provide timely release of funds and even operates on a zero commission basis; ensuring you have the maximum profit possible.
Finally; anyone using this service will benefit for access to an excellent customer support program. The assistants actually know about investing and can offer advice twenty four hours a day; five days a week. To help you even further you will find it is possible to access a good training facility. This is particularly helpful if you are new to financial trading.
Conclusion Reagarding The ITrader System
The ITrader system is designed to help traders of all levels access the financial markets and generate decent rates of return. You will receive guidance at every step of your journey and ITrader will offer everything possible to ensure your trading is successful. There is little to lose by trying this system!
TOP BINARY OPTIONS BROKERS
More related articles: