---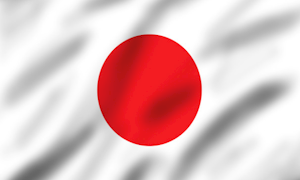 In the middle of the last century Marshall McLuhan told that the world would become smaller, as small as a village, a global village. Nowadays, the world is very connected due to the Internet. Everything, from gossip to financial markets, can be available online. Binary options gain their fame all over the globe, and Japan is not an exception. It is among prominent binary markets. In spite of the fact every market has highs and lows, we expect much in 2017.
Binary Options Popularity in Japan
In Japan they are legal. Their main regulating body is Financial Futures Association of Japan (FFAJ) which functions also include publishing reportson the binary market situation and names of scammers and brokers which are not under regulations.
FFAJ monthly reports indicate how well-loved binary options are in Japan. At the end of 2015, volumes of trade got 25.9% bigger in comparison with November of the same year. The JPY volume also increased from 38.2 bln at the end of the autumn to 48.1 at the end of the year. But if compare them with the same time span of 2014, the time when JPY equaled 71 it is not very high. Reasons of this trend are clear enough. First, during periods of decrease less brokers work in the market. Second, after phase of very active binary option trading times of stagnation were expected to come. But we can see the quantity of traders' accounts has grown if compared with the end of autumn 2015
Japanese Trends In Binary Trading
Currency pairs: Trading them is the most well-loved kind of binary option trading in this country and FFAJ devoted it a particular part in its reviews. The most well-loved pair is USD / JPY. In 2014 it experienced an extreme fall in trading but now the pair is seemed to get better. Pairs GBP / JPY, EUR / JPY, and AUD / JPY are also widely traded.
Most Well-Loved Options in Japan: Normally binary options trading platforms provide lots of options which are able to satisfy any trader. But in Japan this rule does not work. All the options which expiry time is less than 120 minutes are banned there, so, Japan traders cannot trade a lot of well-loved options. Those restrictions greatly limit traders' option right. Short-term transactions are considered to be more gainful, but much riskier as well than those with medium and long terms. In spite of that, it is much better when a trader has a right to decide what is good for him and what is not.
As shown in last year December reports of FFAJ, traders from Japan normally work with boundary and touch binary options, but most of the traders are not happy their choice is limited. Some traders from Japan use unregulated brokers to put their money in and to have more options. Of course, it is too risky as in this case there is no additional protection from scam.
More related articles: