---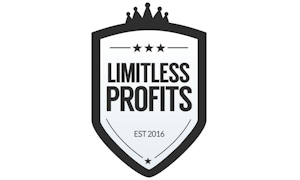 The economic uncertainty across the world has led to many people feeling the need to find an alternative income source. There are many different automated trading systems which promise excellent returns on your capital. Unfortunately, some of these are not offering a genuine service. The question is whether the Limitless Profits software is a scam or not. Read this review to assist you in deciding whether to continue with Limitless profits or not.
Introduction to Limitless Profits
This automated software is a relatively new addition to the binary markets. It was created by Robert Clifford and monitors the markets to find trading opportunities. It will then generate a signal which you can choose to follow. Alternatively, it is possible to leave the system to trade on your behalf.
Limitless Profits itself is entirely free; however, it is not possible to start trading without registering with an approved broker and adding at least $250 funds to start trading. There is also a monthly fee if you choose to use a broker who is not one of their approved ones.
Limitless profits states that, with its software, you are able to generate one million dollars in just one month.
Features of Limitless Profits
The fully autonomous Limitless Profits software offers impressive returns of 100%. It is described as easy to operate and very customer orientated; particularly the website. There is a fairly comprehensive list of assets to trade in which is positive!
However, there are no testimonials from satisfied customers to confirm this and a lack of material to help anyone get to grips with the Limitless Profits system. Another flaw is that you must use a Limitless Profits approved broker or you will be charged a monthly fee.
Conclusion – Is Limit Less Profits a Scam?
It is difficult to say Limitless Profits is a scam, but it is also difficult to say this is a genuine software package. Limitless Profits have not given any assurances regarding their claims. They also claim an unrealistic monthly earning figure. Whilst it is likely that Limitless Profits is a scam, the fact they have a variety of brokers affiliated to them and will allow you to trade with other brokers leaves the question open to interpretation.
BEST BINARY OPTIONS ROBOTS
More related articles: