---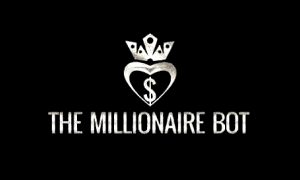 Earning extra money has become an incentive for reviewing the automated trading software on offer. The Millionaire Bot makes a variety of very appealing claims. However, it is essential to read this review to discover whether the Millionaire Bot is a scam.
Introduction to the Millionaire Bot
James Robinson is a man with a vision. He suggests that anyone can generate profits of $13,000 per month simply by using his Millionaire Bot automated trading system. His theory even states that the Millionaire Bot is not a scam; it has the potential to make millionaires in no time at all! It is also claimed it is possible to trade without any experience. It is a shame to note that these statements are simply untrue; using the Millionaire Bot software requires some knowledge. This is not a positive start and points to the Millionaire Bot being a scam.
Features of Millionaire Bot
You are told that the rewards will be as high as 95%. In addition the Millionaire Bot will create a large number of trading signals and can be left to run as an autonomous system. However, it is extremely difficult to find any positive feedback on the Millionaire Bot automated trading system. In addition there is a very poor level of support from the customer support team and there is no evidence of traders earning the profits they are supposed to.
These facts, again, point to the Millionaire Bot being a scam. There is nothing which distinguishes this system from the other offerings available. It operates in the same way as other automated trading systems; register with Millionaire Bot, create an account with an approved broker and add funds.
Conclusion – Is Millionaire Bot a Scam
The Millionaire Bot scam works by offering a huge amount of incentives and promising fast rewards. However, in reality these claims are unsubstantiated and there is no proof that traders ever earn their deposit back; never mind generate impressive profits. When you also consider the fact that Millionaire Bot has reappeared on a variety of occasions over the year it is highly likely that the Millionaire Bot scam is real. It is advisable to use a different system.
BEST BINARY OPTIONS ROBOTS
More related articles: