---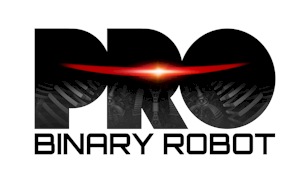 Earning money can be a difficult process, even if you have some spare. Systems like Pro Binary Robot exist to deal with this issue. They are automated systems designed to scan the binary markets and locate opportunities for you to trade; without you needing any knowledge of the markets. However, with inexperience comes the ease of signing up to a scam and losing your funds. This review of Pro Binary Robot will help you decide whether it is a scam or not:
Facts Surrounding Pro Binary Robot
Join this firm and you will be promised returns of approximately 90%. This is coupled with autonomous software; you will not need to do anything to generate your profits. The website is well laid out and provides you with easy navigation buttons. However, there is very little information regarding the details of the calculations and money generating algorithms. Users have also reported a lack of ability to speak with the support team. In addition there is nothing to confirm their suggested earnings are genuine; binary brokers affiliated with the product are not currently registered or regulated.
Who is Pro Binary Robot?
Pro Binary Robot is an automated binary trading system which was created by a Bobby Benson. It claims in the introductory film earnings of $7,500 in a week. Of course, any reasonable trader will realize that this is simply not possible unless you have a large amount of capital to invest. The fact that Pro Binary Robot makes such claims and is unable to substantiate them is an indication that the program may not be genuine. Pro Binary Robot is likely to be a scam.
Getting Started with Pro Binary Robot
If you choose to use the services of Pro Binary Robot you will need to create an account with them and one with their associated brokers. Although you can choose from a range of brokers, none of them are regulated and this should be seen as a danger sign. You will need to fund your brokerage account with at least $250; but, it is worth noting that many customers of Pro Binary Robot have experienced difficulty accessing their funds.
The overall consensus must be that, although it is not possible to state that Pro Binary Robot is a scam, it is highly likely. You would be better to choose a different system.
BEST BINARY OPTIONS ROBOTS
More related articles: