---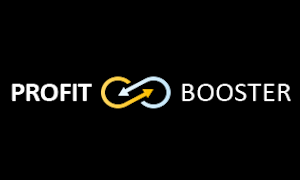 Some of the cleverest binary scams will actually talk about how many scams there are. Discussing this generally helps to put your mind at rest; you will automatically think that the site you are looking at is safe. The Profit Booster App does exactly this, read on to find out if this makes the Profit Booster App a scam or not.
Profit Booster App – The Basics
The introduction to the Profit Booster App has been designed and delivered by Peter George Allen. It introduces you to Peter, Sam McMillan and an Alfred Kowalski. They warn you regarding the common tricks in the binary game and include the fact that Profit Booster App operates by analyzing trends and then assessing the most likely movement by the majority of people.
The software is free and this is emphasized strongly in the promotional film. They offer returns in the region of 90% and are affiliated with regulated brokers. This all points towards their not being a Profit Booster App scam. However, despite a well presented film they provide no real information on themselves or the company and the claims and testimonial appear to be fake; they are the same as you will find on many other sites. Unfortunately it is the high level of returns that give away the fact the Profit Booster App is a scam. The claim that you can make nearly one thousand five hundred every hour is simply over the top.
Using the Profit Booster App
In the same many as any automated robot, the Profit Booster App generates its own funds via the commission paid to them from a binary broker. You will not need to pay the Profit Booster App any funds. But, you will need to register with them and sign-up with Opteck; their associated broker which is registered. Then you will have to fund your account before trading can commence.
Conclusion: Profit Buster App – Scam or not?
The Profit Booster App makes some excellent promises and has a well presented introductory film. But at the end of the day it is simply an affiliate marketing tool. You may not be scammed out of your funds but you are also unlikely to see the returns that Profit Booster App promise. It would be better to use an alternative option.
BEST BINARY OPTIONS ROBOTS
More related articles: