---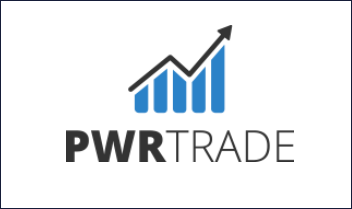 It is perfectly possible for a newcomer to the binary options trading scene to be a viable option for any trader. PWRtrade is an example of just such a firm. Established as recently as 2015, it has chosen to be registered and, therefore, regulated by the UK finance rules. These are underpinned by the European Union; ensuring this is a safe option for any trader in the world. They are bound by EU regulations to provide a fair service and to look after the funds you place on deposit with them. They are working hard to ensure that all traders experience a safe and easy to use service, no matter what their financial status or market capabilities.
The firm will provide returns on your investments of eighty five percent with an excellent welcome incentive; you can potentially receive a matching amount to your initial deposit. As with the majority of brokers, PWRtrade do require a minimum $250 initial deposit; although you can trade from as little as $25. The maximum that any trader can invest in one trade is $5,000.
Advantages
There is an impressive welcome incentive providing something for everyone.

They offer a good range of different assets which can be traded on their site.

PWRtrade offers an account which is suitable for those observing the Islamic faith.

They have a good selection of options to trade in; this is the different types of trade which can be undertaken.

They have already established themselves as having a first class customer support team.
Disadvantages
It can be complicated and time consuming to withdraw funds if you have one of the basic accounts. This is not a problem for the top end accounts.

Traders in the US cannot use PWRtrade.
PWRTrade Trading Accounts
As with most brokers, there are a variety of accounts, each offering a slightly different range of benefits. The account you will be allocated will be dependent upon the amount of funds you transfer in.
The most basic account simply requires a $250 deposit and will provide you with the ability to trade; although there are few extras involved in this account. If you are able to deposit $500 then you will be entitled to a fifty percent welcome bonus, but again, very few other perks. It is only once you start depositing $5,000 or more that you will start to have access to a variety of educational trading aids and higher deposit matching incentives. The top account, known as the Platinum will give you one hundred percent matched welcome incentive; but you will need to deposit at least $15,000ou will also get a variety of market reports and even some one to one training opportunities.
As with most brokers there are trading requirements, it is possible for PWRtrade to revoke the bonus if it is not spent within a certain timeframe. The terms and conditions are a little confusing regarding the exact details of this and it may be advisable to confirm this before signing up to an account.
There is also an incentive scheme which will entitle you to risk free trades and an additional $100 if you introduce a friend to the broker.
PWRTrade Platform
PWRtrade has chosen to base their website on the market leading SpotOption software. This has been well proven in the industry and is easy to use as well as intuitively lay out. They are able to offer a good range of trading options, whether you wish to trade in currencies or commodities. In fact, you can choose to invest in a wide variety of trades; both short and long term. These can be simple, price movement, orientated trends or more complex boundary related ones.
PWRTrade Deposits And Withdrawals
As with the majority of brokers there is a good range of choice when it comes to depositing your initial and subsequent funds. The process is easy to understand and follow with an exceptionally good minimum withdrawal amount of $50; there are currently no fees associated with this.
The only downside is that a withdrawal can take up to a week to be completed; this is dependent upon the type of account you have.
Customer Support
The best way to contact PWRtrade is through live chat; this will guarantee a fast response from knowledgeable staff. However, it is also possible to contact them via email, or you can even use the telephone; there are a variety of different numbers which can be called depending upon where you are based in the world. Their website lists all these numbers and calls are answered promptly with a friendly and helpful attitude.
Overall, the service offered by PWRtrade is exceptionally easy to use and well organized. They have a good range of educational material and support options although they are clearly geared more towards the higher spending investors.
TOP BINARY OPTIONS BROKERS
More related articles: