---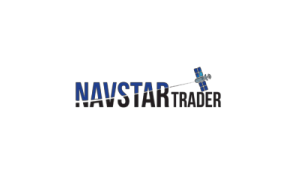 Ethan Harrington is reputed to be a self made millionaire based in Boston. If his story is to be believed he was employed by NASA and only discovered binary options recently through his friend Zach; who happens to be a Wall Street trader.
The Navstar Trader Robot was developed between the two of them and, as well as making them millionaires he claims to have made his ten beta testers millionaires as well. The promotional film for this new software suggests that the Navstar Trader Robot will provide you with an income of $22,005 every day. It will even make up any shortfall you experience!
The Navstar Trader Robot Basics
The Navstar Trader Robot is free to access and is said to provide returns in the region of 90% with a low deposit of just $200. However, the reviews and testimonials which appear on their site appear to be false and there is a lack of data regarding the Navstar Trader Robot software; its origins and how it works. Alongside this the software links you with brokers are not regulated, something which points towards a Navstar Trader Robot scam.
What does the Navstar Trader Offer?
Unfortunately the Navstar Trader Robot appears to be another scam relying on big promises and even bigger words to convince you of their authenticity. Adding NASA attempts to add credibility but the fact that the Navstar Trader Robot tells you there is no risk and will top-up your earnings tells you that there is something wrong. It is fair to conclude the Navstar Trader Robot is a scam. It is simply not possible to have risk free investing.
Alongside this it attempts to scare you into signing up by telling you only three people in your area can access the software. This is all to ensure you place funds with a broker. You may feel you can trust Navstar Trader Robot as you are not giving them any money. However, the broker you deposit funds with does provide them with an introductory commission and then your funds are lost when the Navstar Trader Robot does not perform as expected.
Conclusion – Is the Navstar Trader Robot a Scam?
There is little doubt that the Navstar Trader Robot is a scam. In fact there offering and promotional film is remarkably similar to GPS Trader. You are almost certain to lose any funds you deposit with Navstar Trader Robot or its affiliated brokers.
BEST BINARY OPTIONS ROBOTS
More related articles: