---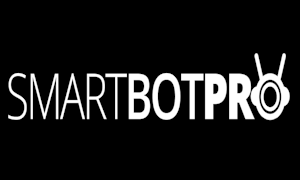 The internet allows you instant access to hundreds of different binary trading options; including using the Smart Bot Pro. However, this ease of access can easily backfire if you sign up with the wrong firm. This is why it is essential to review the Smart Bot pro and any other system you are considering before you start using them.
Basics of the Smart Bot Pro Automated Trading System
The Smart Bot Pro is an automated trading system. Although the software is less than a year old it is offered for free and promises returns as high as 88%. It has an impressive range of assets and can be left to operate completely by itself. Unfortunately, the Smart Bot Pro does not have any information regarding itself, its origins or even how the system locates the right trades. Coupling this with the fact that there have been a large number of complaints and no apparent customer support means this could be called the Smart Bot Pro scam. There is simply not enough positive information to commend this automated trading system.
Smart Bot Pro facts
Unfortunately there are none! You cannot locate the designer of Smart Bot Pro or even any details regarding where the company is based or whether it is licensed or not. This suggests the Smart Bot Pro is a scam.
Even a wider search of the web will only provide you with negative feedback regarding the software offered by this automated trading system. This is not encouraging and should ensure you approach with extreme caution.
Getting Started with Smart Bot Pro
Unlike many of these automated trading systems, Smart Bot Pro requires you to enter your basic information including contact details. It is said you will then be contacted by an approved brokerage. However this should send out a host of warning signs regarding the Smart Bot Pro scam. Particularly worrying is the fact that you know nothing about the software provider but they have all your details including your credit card. This concern has been confirmed by many traders who gave their deposit to the broker and never heard from any of the firms involved again.
Conclusion
It is highly likely that Smart Bot Pro is a scam and you should avoid using it. There are plenty of reputable automated trading systems which will be safer to use than Smart Bot Pro.
BEST BINARY OPTIONS ROBOTS
More related articles: