---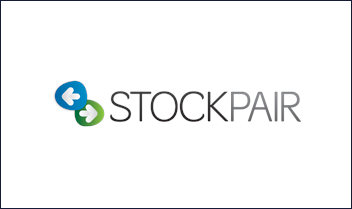 Stockpair has been around since near the beginning of the binary revolution. It was created in 2010 and falls under the jurisdiction of Cyprus and CySEC; the largest binary trading regulatory body in the world. This means that the firm must, at all times comply with the European laws which are currently in force. The staff at this particular broker is keen to assist all traders to become better traders.
The site utilizes its own, custom designed software and offers an excellent rate of return; this can be as high as 85% with an incentive scheme which can double your initial investment. The broker allows you to place trades as low as $20 or as high as $6,000 which should provide enough scope for most traders to find a comfortable medium. As with the majority of binary brokers; you will need minimum deposit of $250 before you can start investing. Funds can be added to your binary trading account in several different currencies; including American dollars, sterling and Euros.
Stockpair Advantages
This broker offers a mobile service which allows you full access to all trades even whilst you are on the move. There is also a huge level of assistance on their website which will help you to understand the principles of trading and how to develop new strategies. The broker also offers a cashback scheme and an exceptionally easy to use website. They offer a rate of return which is as high as 85% and one of the best customer service teams in the market.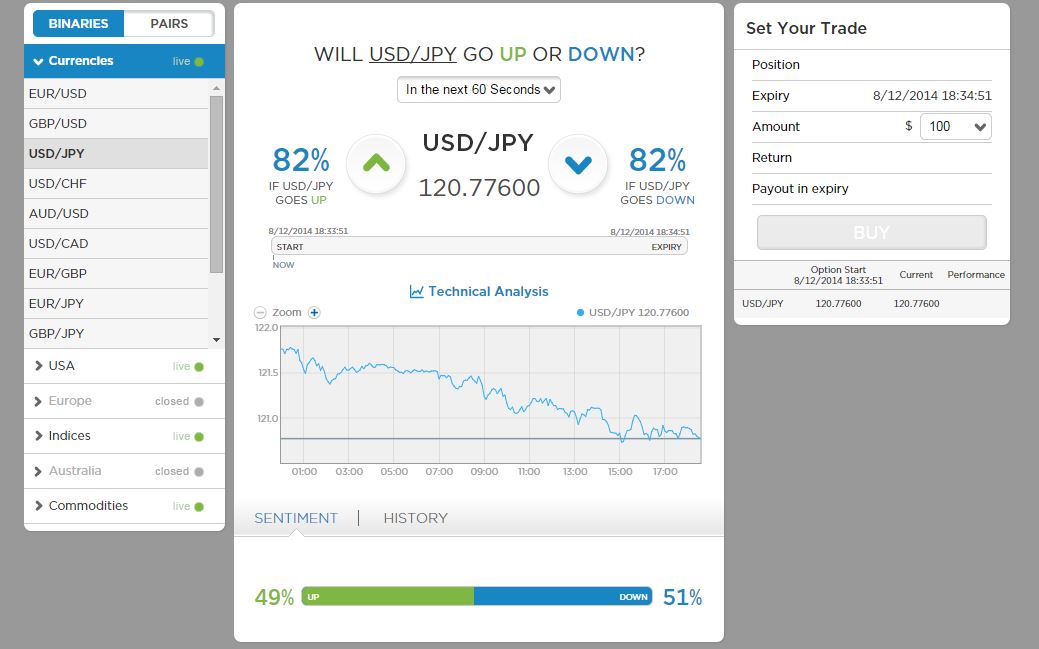 Stockpair Disadvantages
There is currently no practice function ; this is a shame as a demo account offers an excellent opportunity for anyone to practice trading, find their way around the system and even adjust your strategies and test them.
Stockpair Incentives
Almost every trader has a range of incentives to help ensure every trader gets the best possible trading situation. The free funds offered are based upon the value of your initial deposit and can be personalized by the team to fit your needs. These free funds are the perfect way of testing something different to your usual approach and the professional advisors at this broker will help you to make the most of your available funds.
Alongside the excellent rate of return on your investments, Stockpair will give specific account types and holders up to three percent of your profit to further enhance your success. This feature is unusual and of great benefit.
Stockpair Accounts
There are several account options available to new and existing traders. As usual the account you get is related to the amount of your initial deposit. A minimum deposit will only provide you access to a basic account. However, if you move past the $1,000 threshold you will be given a silver account although there is very little difference between this and the standard one. If you wish to have unlimited and free access to a binary trading specialist then you will need to deposit over $5,000 and gain access to the gold account.
There are two higher levels of accounts which are aimed at professional traders. The Platinum requires a $20,000 deposit whilst the VIP needs at least $50,000. These accounts offer excellent cashback schemes and access to the best professional assistance possible.
All account holders can access the full range of assets within the broker's data base. These include commodities such as gold, silver and oil); you can also choose to trade in stocks and indices, or even the most popular choice of currencies. No matter which your preference there will be an asset for you; Stockpair has over one hundred and fifty to choose from.
Stockpair Withdrawals and Deposits
The most important part of any broker service is that your funds can be received and returned safely. Thankfully, this broker has made sure this is possible every time. You can access your funds surprisingly quickly via debit or credit card, wire transfer or an electronic option such as Skrill or Neteller.
Stockpair Customer Service
Stockpair works hard to ensure every trade you make is successful and that you have the best possible experience and rate of success. As part of this they strive to place you first and this approach seems to have merit as they are building an excellent following and a reputation for being the best. Customer service operators are always available and provide a friendly yet professional service. You can contact them through the live chat option on their website or the phone. Even email is a possibility! There is a variety of languages spoken which include French; Arabic and, of course, English.
The customer service team reflects the motto of the broker by attempting to give you the best possible opportunities to make successful trades in a supportive and customized environment. They are definitely able to offer a first class service for new traders and experienced ones.
TOP BINARY OPTIONS BROKERS
More related articles: