---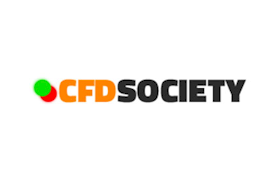 As the number of binary scams increases it seems like some of the software providers put less effort into hiding the fact that they are operating a scam. Perhaps they place their faith in the attraction of the profits they propose; or they are operating so many scams they cannot provide a polished piece!
Who Is CFD Society?
This software does not trade for you; it simply offers you signals which tell you when and how to trade. Whilst this does not make it a CFD Society Scam, the fact that, if you visit their site and attempt to register, you are instantly transferred to a binary broker suggests it is.
You will then find that you need to register with the broker and add funds of at least $250 before you can start trading.
Although it is common for a signal provider to be linked with a broker, this set up does not provide you with any opportunity to register and obtain the signal service offered. The website barely disguises the fact that it is simply operating as an affiliate service. This confirms it is a CFD Society Scam!
The Rewards for CFD Society Scam Investors
If you choose to believe this is a genuine product then you may be confused regarding the statements they have supplied. On the one hand they state that you can earn thousands every week; but on the other they confirm you may only earn $60,000 per year. This is barely more than a thousand per week and not thousands.
You will receive access to the secret formula that only the wealthiest people in the world know about. As a wealthy Forex trader the founder of this firm simply wants to share the wealth and prove his old boss wrong! The story is at best weak and helps to confirm this is just a CFD Society scam.
Proving the CFD Society Is a Scam
Although the figure of $60,000 is relatively believable; it is still not possible to guarantee this kind of earnings; especially not with a $250 deposit. It is possible to generate some returns but you are likely to have as much success trading on your own!
In addition, the founder of this product, Chris Chase is not a real person! He is simply a paid actor with no real knowledge of Forex or binary trading.
Finally it is worth noting that the website shows a visitor counter. However, this counter is fictious! It also shows available places with the product; although the number of places refreshes every time you refresh the site!
Conclusion
There is little doubt that this is just a CFD Society scam. There is no evidence to back-up claims made and a serious lack of information. Save your funds and choose a more reputable service!
BEST BINARY OPTIONS ROBOTS
More related articles: