---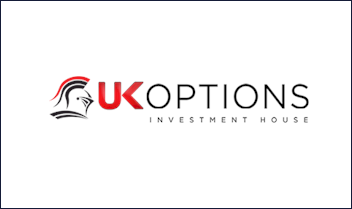 UKOptions represents a binary option broker, which is gaining quick popularity due to its website that provides a comprehensible trade platform for traders. We found out that the company' reputation is trustworthy and reliable, since it treats each member equally regardless of the deposit size they made when using the available web broker's website. Find out more information on UKoptions below.
Main Information
Jurisdiction: United Kingdom
Starting Point: 2013
Available Bonuses: 100%
Maximal Returns: 85%
Required Minimal Investment: USD 25
Required Minimal Deposit: USD 250
Required Maximal Investment: USD 1000
Software Program: SpotOption
Mobile: Yes
Countries Available: All countries except the United States
Currencies Available: GBP, EUR and USD
Advantages Provided
Great welcome bonuses when signing up
Requires low minimal investment while trading
Good educational center
Separate types of accounts
Account services does not depend on the level of deposit made by traders, thus, each user have the opportunity to obtain full access to various website features
Usage of SpotOption trade platform, which is a famous software program
Supports FOREX trade platform
Special Characteristics
UKoptions platform's characteristics provide each trader with continuous work and qualitative trade experience. Due to it more and more traders prefer this web broker to other ones available on the Internet. The perfect trade platform and profuse bonuses are well incorporated into the system and even such aspects as accounts related to Islamic faith are considered beforehand. The platform operates in a quick way and offers a good educational center that will help beginner and professional traders in improving their trading skills. A simple click on the menu is required to surf the platform and get the best results while using it.
UKOptions Trading Account Types
The best feature of UKoptions is its provision of separate accounts that adjust to the demands of any faith. For example, Islamic accounts available on UKoptions stand to the major concepts of Sharia Law. UKoptions offers users of Islamic faith the possibility to meet the regulations of Hibai when donating funds, thus, avoiding extra fees. Such traders invest funds knowing that they meet the rules for investing and banking required by their religion.
UKOptions Trading Platform
As mentioned before UKoptions trade platform supplies traders with continuous, rapid and convenient-to-use trading. The platform is driven by SpotOption, which is a quite famous and distinguished software program. It is well-known due to its helping features when developing understandable and trustworthy trade platforms for placing trades. The software assists in making modular trade platforms (such as Banc de Binary) segregate various spheres of interest on a broker website. Thus, UKoptions can add proper creativeness and view to its trade platform.
When investing through UKoptions, users can get profit from various distinguished and accessible options. The following options are the most useful ones: 60 sec, One Touch, Long Term, High/Low, Pair and Ladder. The latter is the most remunerative one. UKoptions was the first broker that supplied gainful Ladder options and included trading on Forex to its website.
UKoptions ensures a huge diversity of accessible assets for placing trades that comprise the most famous commodity products, raw stocks, currencies and averages. The time of expiration varies from thirty sec, sixty sec, two min, fifteen min, thirty min, one hour, twenty-four hours to the end of month and 150 days.
The most critical traders of binary options are able to benefit from a huge variety of selections while placing trades. The company provides equal chances to users of different levels of deposits, thus, being distinguished among competitors. 10% of placed trades will be paid back in case the trader gets out-of-money. As we already mentioned UKoptions also offers its users long times of expiration up to the month end and 150 days that other broker systems do not supply.
The top binary option type is represented by One Touch. It dominates in the market of binary options thanks to its perspective payback of made investments. One Touch is applied to the market of commodity products, binary option robot as well as Forex. The only disadvantage of these options is their relatively high levels of risk when placing trades. Traders that have a concentrated and prudent approach related to the whole trading process can also benefit from UKoptions' pairs. It provides over ten pairs, twenty raw stocks and many averages available for selection. The long list of accessible pairs gives users the opportunity to benefit from types of options ensured by this broker system.
Bonuses
All members of the given platform are ensured to have great bonuses while applying it. Bonuses are also obtained by means of credit. Welcome bonuses imply that forty times the sum of the first made deposit be traded prior to withdrawal of bonus funds. This policy corresponds to other broker system policies and this has to be somehow reduced in the whole industry.
We can also mention UKoptions's tete-a-tete sessions, which assist traders in improving and developing knowledge and skills in binary options trading. UKoptions's distinguished signals service is highly used by users as well.
Customer Support Center
UKoptions's support center is relatively standard, nevertheless, it is well-performed. The support center has a website for users' convenience, Email and Live Chat accessible options. The latter provides quick solutions of certain issues and troubles in the event of occurrence. Phone service is accessible for users from the United Kingdom, New Zealand, Australia, South Africa, Canada and Germany.
UKoptions receives high markets for its high quality support service. We estimated UKoptions' support center and found out that Live Chat is the most rapid option to contact UKoptions's employees when a trader wants to clarify a certain question or solve the occurred concerns about the service provided or company's policy related to the trading process. The support center's drawback is found to be the FAQ page, which provides superficial information and details on trading via UKoptions platform. However, they offer quick alternative option via Live Chat, which helps clarifying all the issues.
Deposits
UKoptions ensures a comparatively standard banking just as other broker systems in this sphere. Some trade places underline no deposit service quality to draw users' attention to UKoptions' website. Its bank services are incorporated and well-designed. Nevertheless, some improvement and optimization would help UKoptions achieve top positions in the market and ensure more profitable binary options in comparison with competitive broker systems.
UKoptions offers such deposit options as wire transfer, Master Card, Visa, VisaElectron, Neteller, Amex, CashU, Skrill, Money Bookers, Maestro and Delta. A trader should be all aware that although UKoptions provides wire transfer, he'd better not use it considering the high fees and relation to funds laundering. UKoptions ensures a diversity of bank withdrawals as well as deposits, but additional e-wallets would not be out of place at all.
Minimal deposits required for credit cards make USD 250 and for banking wire transfers USD 500. The deposits for credit cards will appear in the user account within two-three days. The deposits for banking wire transfers need more time and a trader will have to wait longer. The minimal withdrawal is quite low – USD 50. Thus, traders get more privileges and are able to start trading by means of this broker system even with small deposit amounts.
Conclusion
UKoptions's website attracts traders from the very beginning, stimulating to register and place trades in the system. The remarkable and unique characteristics of the trade platform in general and the support center along with its bank services allow us to place UKoptions on the top of reliable brokers in the industry.
TOP BINARY OPTIONS BROKERS
More related articles: